I think I first added The Other Raglan by Ivy & Autumn to my to-knit list way back in 2020, so it's been quite a long time coming! If you've seen my knits, you'll probably already know that I love simple designs, and this one is just about as classic as you can get. There are no frills here, just a timeless jumper with that high neckline that I love so much. I have to say, that was probably what sold the pattern to me in the first place.
Obviously, I didn't get started on this jumper straight away, and instead had it sat on my Ravelry shelf for a year or so. Meanwhile, at some point (and I'll be honest, I can't remember when) I made a few impulse yarn purchases. These purchases are always made with the best intentions at the time, but in hindsight I do have to ask myself whether purchasing a dozen or more balls of 4-ply yarn with no projects in mind really is a decision well thought through! I'm still holding onto most of those now, but when reviewing my stash at the end of last year (or perhaps early this year) I found a match – a slate coloured Lana Grossa 4-ply for that sweater I'd had my eye on, The Other Raglan.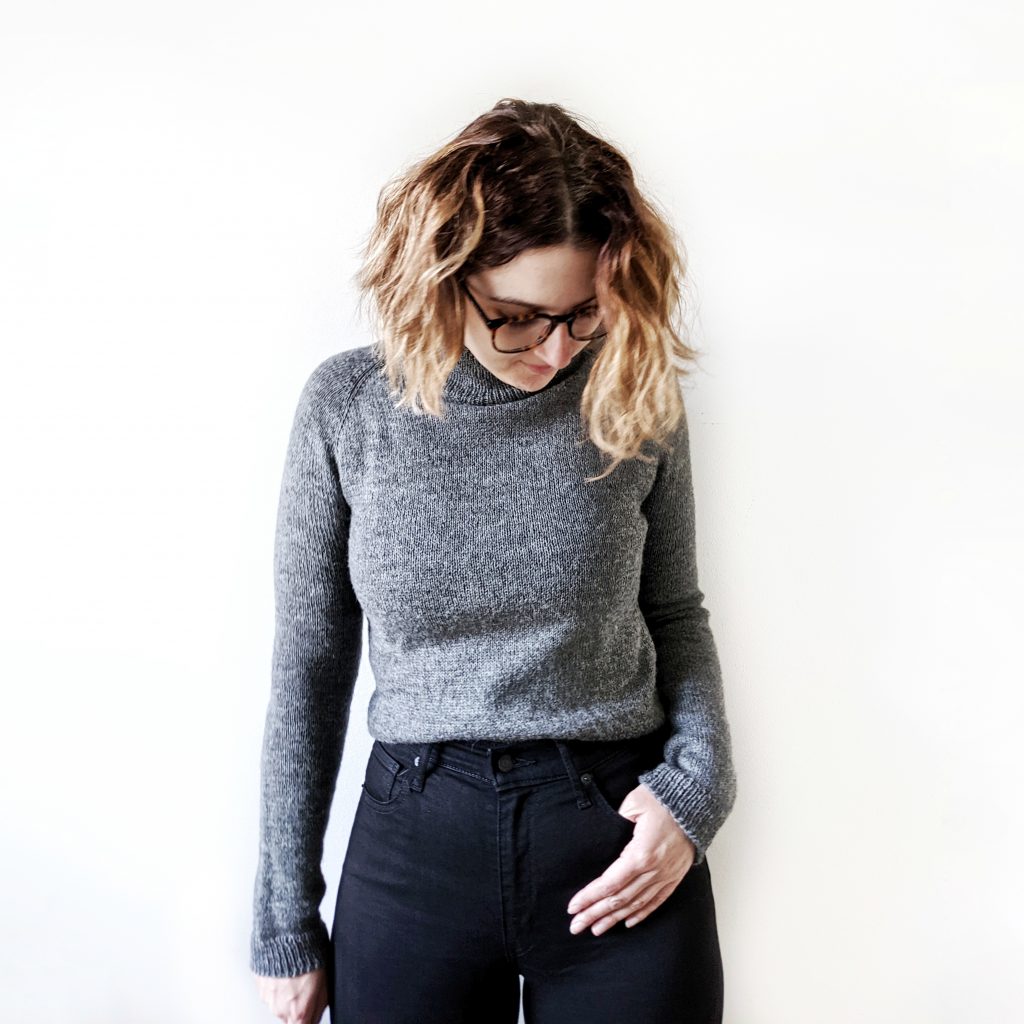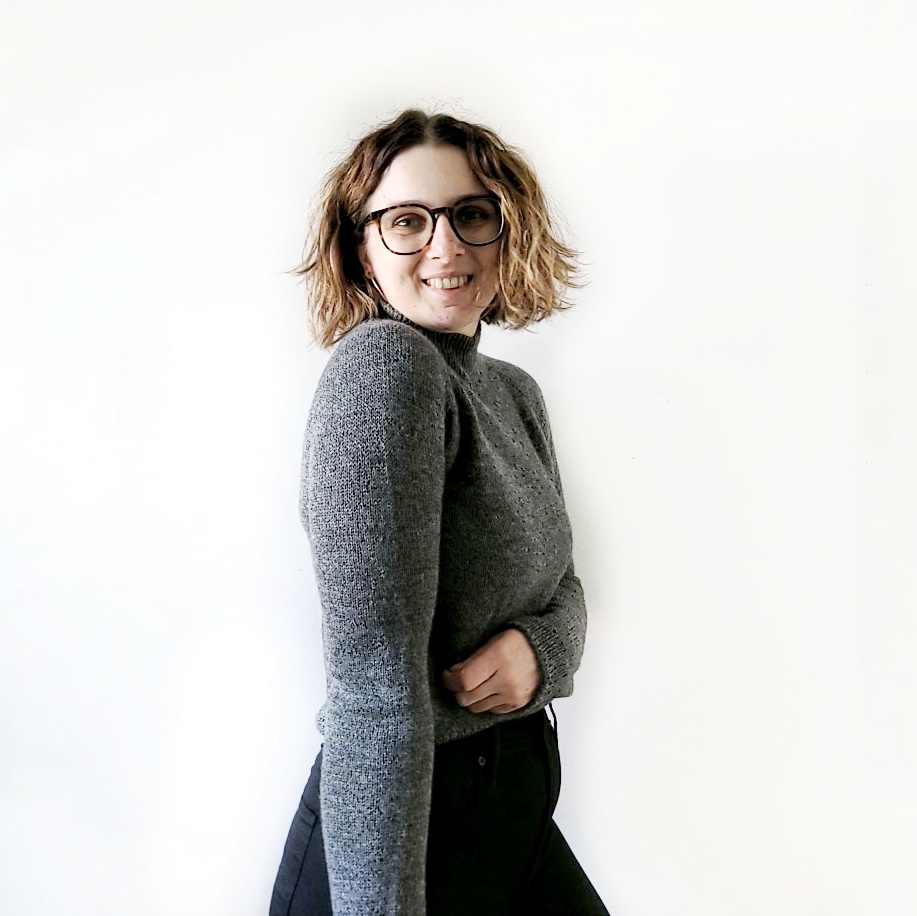 Knitting this sweater took some time. I've been on and off with knitting a lot over the last few years, and while I got started with gusto, naturally when things grow slowly it can be easy to lose interest. I'm not sure how long it took me in the end, but I was a long-term resident of sleeve island for sure.
Slow-progress aside, I did actually really enjoy knitting it. I do love a simple knit, not only for the design but also for the process. Most of the time, I like knitting to be mindless, something I can do while my thoughts are elsewhere, and the thousands of 4-ply knit stitches in this jumper gave me just that.
So, the finished object.
Fit-wise, I'm really happy with how this has turned out. My knits don't always go that way, no matter how much measuring and swatching I do, but this one is just right. I love the length, the fit of the sleeves and, more than anything else, that high turtle neck. Just my vibe!
I can definitely see myself getting a lot of wear out of this one over the coming months. It fits perfectly with my wardrobe and is my kind of daily staple. I have to say, I'm also quite tempted to knit another in black – my most worn colour! But there won't be any more impulsive decisions around here if I can help it, so if I do it will be after some careful thought and consideration.