It feels really exciting to be sharing a new knitting project on here – it's been a while! I have to be honest, I did expect this knit to be finished quite a long time ago and had intended to be wearing it at the end of summer, but we know how these things often go and that was just not to be.
This was another of my stash-busting projects, using up some Paintbox Cotton DK that I bought a few years ago. I've never been very good at using up yarn that I buy on impulse, and I think I might have learned my lesson. Only pre-planned project purchases from here on out!
When I started this knit, I had no idea how it was going to go. I'd been interested in a ribbed vest for a while, but beyond that I didn't know how I was going to actually make it happen. I started bottom up, working 1×1 rib until it felt about the right length under the bust, and then I did some bust shaping. I wanted the rib to remain fairly uniform and not stretch out too much over the bust, so this was a must for me. To keep the rib pattern uniform, I increased 2 stitches at a time and while it might not be the neatest way of doing it, I have to say that I'm pretty pleased with how it turned out.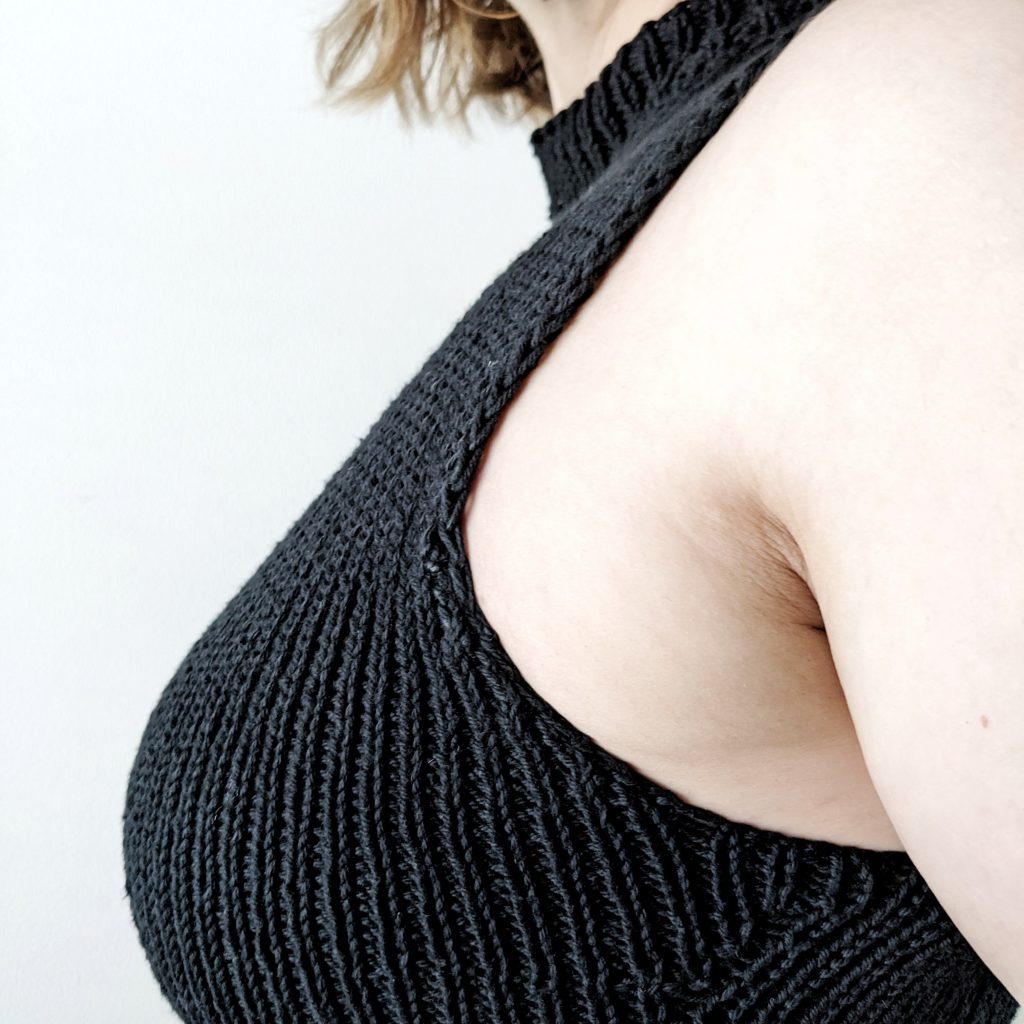 After I split the front and back, I worked up the front with a bit of side shaping, and promptly found myself entirely stuck at the neckline, unsure of what I wanted to do. Instead of problem-solving there and then, I moved to the back and worked that up first. I do love a high neck, so in the end I settled on this short collar. I wonder whether I could have got the shaping with some clever decreases, but I took the route I know well, shaping each side of the neck edge before picking up the stitches for the collar.
Given that I had no idea where I was going when I started, I'm really happy with how the top turned out. If I were to do it again, I might make it an inch or so longer, but I'm sure once the hot weather finally rolls back around I'll get plenty of wear out of it.