I feel like I spent a lot of July knitting. After such a long time not feeling inspired, with slow progress on my knits, a page has definitely turned and I feel like I'm powering on! I've absolutely loved having something on my needles all month, carting my WIPs around with me when I expect to have a few minutes to spare during my day, and looking for pattern inspiration wherever I can find it. It's like the knitting bug's bitten me all over again, and I'm here for it!
Exciting news – we have FOs this month!
The first is still a bit of a mystery to be honest! When I first cast it on almost two years ago (I know!) I intended for it to be a table runner, but as I've spent time knitting it I've wondered if it might be a scarf. Let's just call it multi-purpose!
This was always a stash-busting project, and something for me to work on mindlessly when I wasn't feeling the most inspired, and it serves that purpose really well. The stitch pattern was designed to be simple enough to knit without having to pay much attention, while still creating what I think is a striking visual.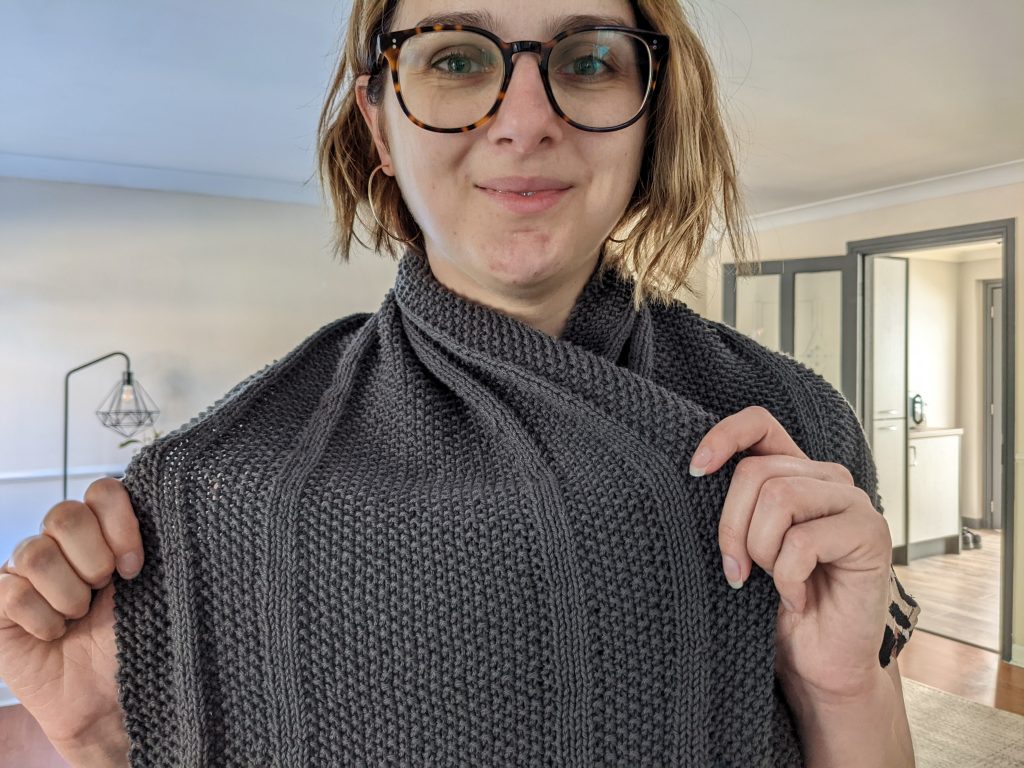 Next, I whipped up a Keystone Crop. Another stash-busting project, for this one I used some leftover Bamboo Cotton DK that I'd had lying around for a while. I'm looking forward wearing this over the last few weeks of the summer, while we've still got warmer weather.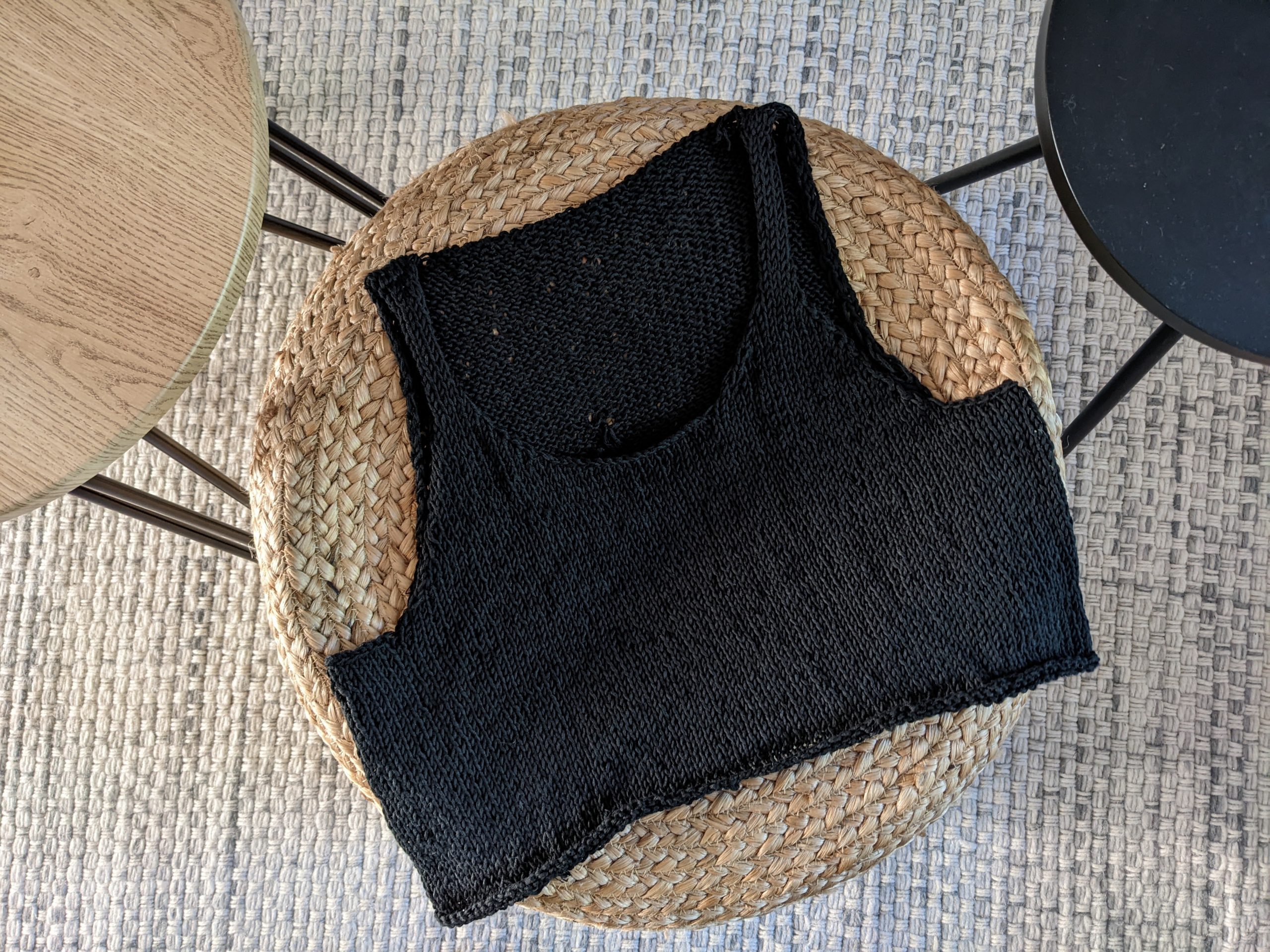 I also made a lot of progress on my Roll Neck Vest, but I ran out of yarn before I could knit the armband edging. This one's on the backburner for now – I think I'm going to knit Park Williams' No Sweat Shirt in this same yarn, so I'm going to place an order for enough to cover both.
And my final cast on is an improv project I'm working on, again to bust some more of my stash. I'm tentatively excited about how this one's going to turn out. I try not to get my hopes up too much, I've been around long enough to know that plenty of projects don't end up how you expect them to, even with the best laid plans, but I'm in love with the way this ribbing is going so I've got my fingers crossed that I pull it off!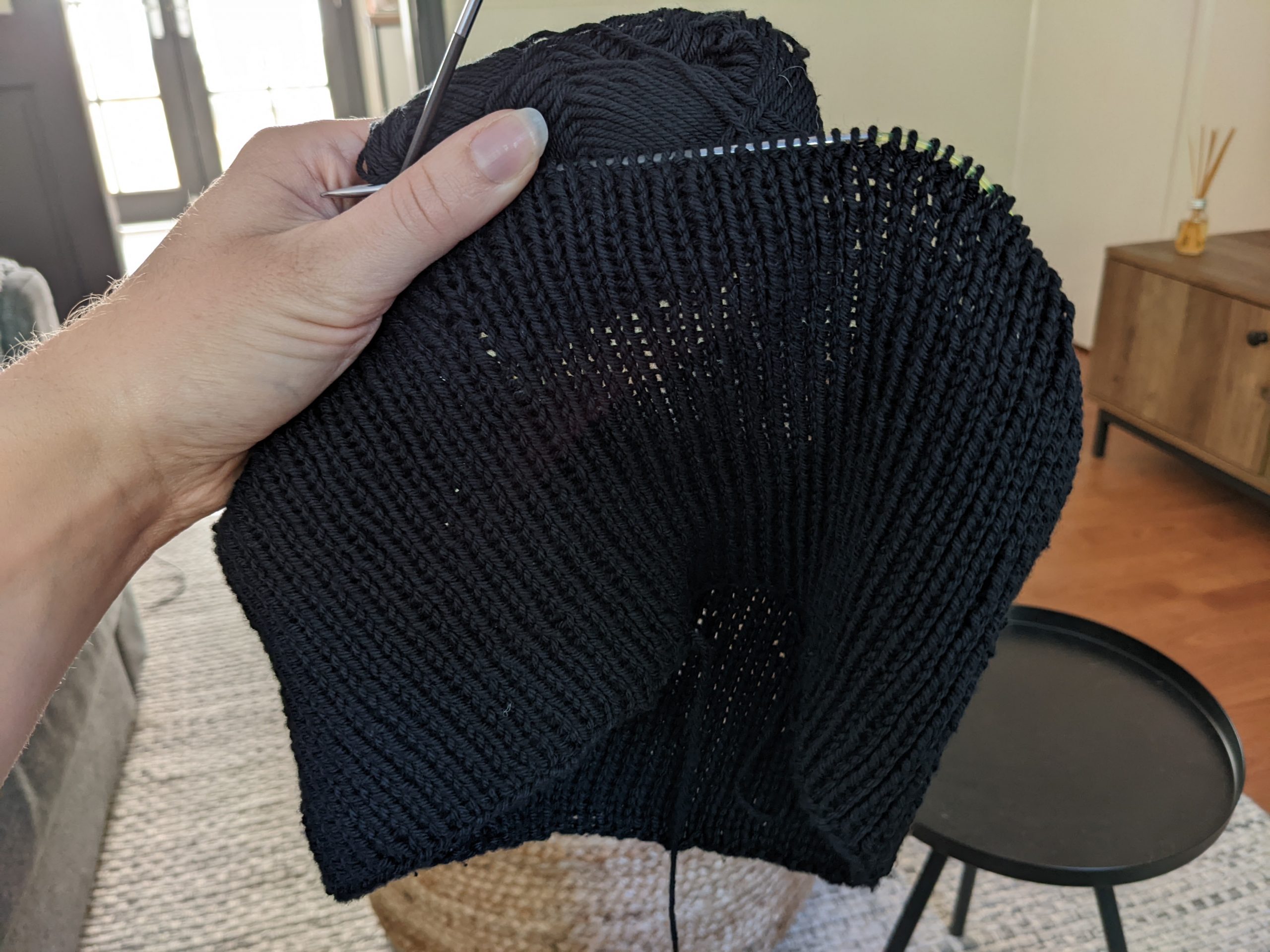 But what might perhaps be the most exciting thing of all this month, is that I finally purchased some blocking mats! After years of making do with towels and my ironing board, I made the commitment and I'm so glad that I did. None of these projects have been blocked yet, because I was waiting for the mats to arrive, but now that they have I can't wait to give them a go.
It's been an exciting month for project progress, but I've not been very good at sharing as I go, so I'm hoping to do a bit better on that front in August! I look forward to sharing what I get up to in the next one…