Way back in April I found myself scrolling endlessly on Ravelry for the perfect cardigan pattern. I don't know about you, but I'm very particular about clothes, and the way they fit. I've learned that I like my silhouettes simple and streamlined, and I usually opt for something that hits at the waistline. However, knowing what I like even as much as I do, finding a cardigan that works with my wardrobe has been a years-long struggle. I've been through quite a number in my time, but none of them have lasted very long. Often, they feel great for lounging around the house, but I never feel put-together enough to wear them out. But when I stumbled on Knitatude's Top Gun Bomber pattern, I was hopeful that all that was about to change.
When I find a pattern I'm interested in, I like to look on Instagram at the hashtag to see how it's turned out for other knitters. I know that patterns work up differently depending on a knitter's tension, and they fit differently depending on body shape, so I try to get a well-rounded view of how a pattern might turn out before I commit to knitting it. Looking at the #topgunbomber hashtag, there were plenty of projects that looked to have turned out well, but there was one that completely sold it to me. The gorgeous draping on @upperleftknits cardigan had me swooning, and convinced me to go ahead and cast on.
Given my less than perfect history with knitted cardigans, I worked it up with a healthy dose of cynicism, knowing that it may well turn out to be a loungewear-only piece like so many that had gone before it. It was a quick knit, and it wasn't long before I was trying it on to see my initial thoughts. To my great relief, my pessimism was completely unwarranted, and the cardigan knit up just like I'd hoped, with great, drapey sleeves and the body hitting just below my natural waistline – perfect for layering over tucked-in t-shirts with high waisted jeans.
Realist that I am, I didn't want to get too overzealous with my enthusiasm, and so I've let the cardigan sit in my wardrobe for the past few months before declaring my final verdict. The truth is, it's practically perfect for me.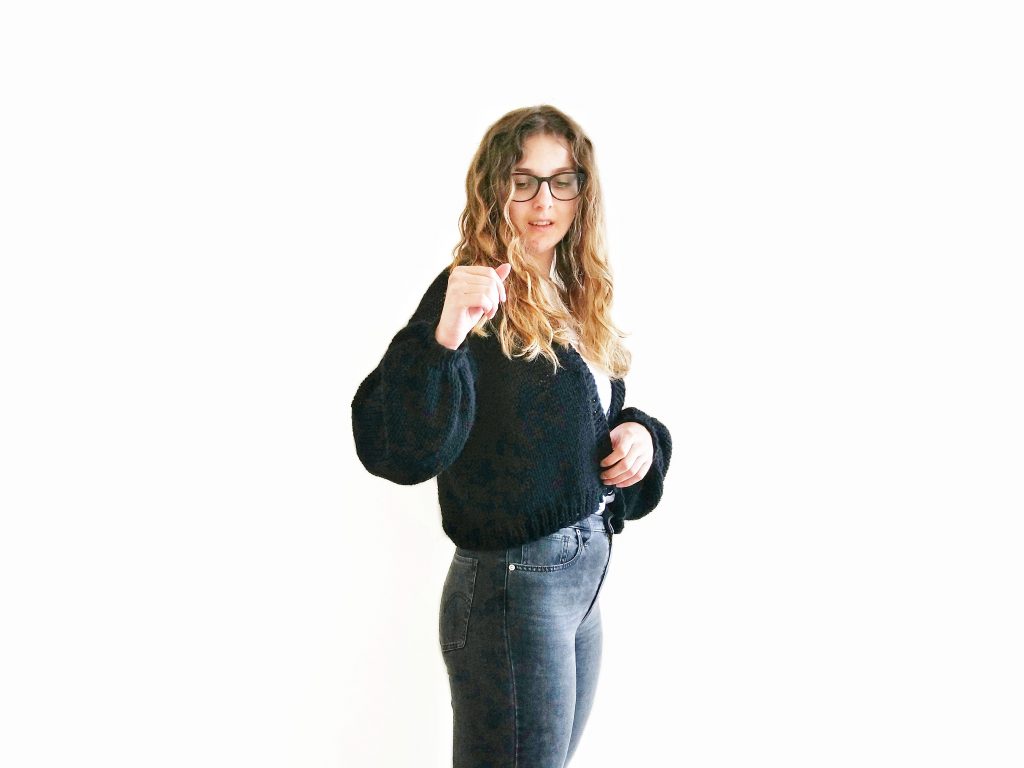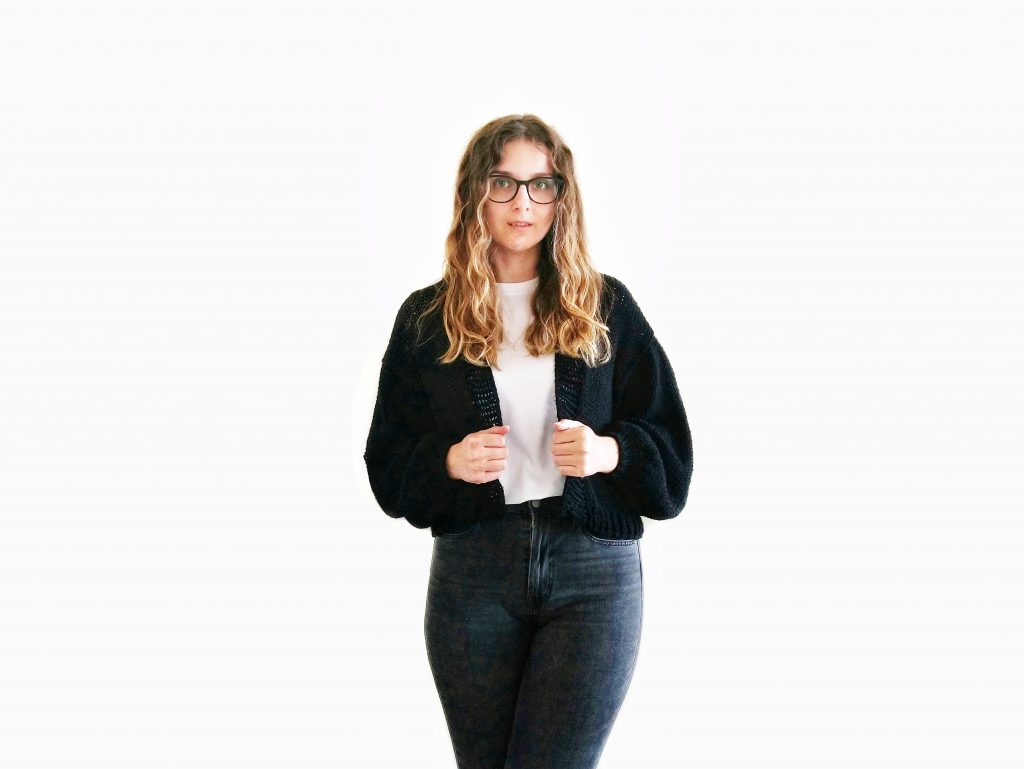 I can't count how many times I've worn it over these past few months, keeping the chill away on cooler days while sat at my desk in my slippers, or throwing it on instead of a jacket for early evening walks. It's slotted in fantastically with the clothes in my wardrobe and it's just the right fit to give me all the confidence I need when I wear it. It's also taught me a valuable lesson when it comes to hand-knits – you don't have to settle. When I say I've spent years searching for the perfect cardigan, it's no exaggeration, and it's an absolute joy to have finally found it. It was certainly worth the wait.




You can find Knitatude online and on Instagram, Ravelry, Facebook and Pinterest.
You can purchase the Top Gun Bomber from Ravelry or Etsy, or buy the kit from Lion Brand Yarn.
I knit mine in Paintbox Yarns Simply Aran* in Pure Black.
*This is an affiliate link. Any purchase made through this link allows me to make a small amount of money on items purchased at no extra cost to yourself.