*Disclosure: This blog post contains affiliate links meaning, at no extra cost to you, I will make a commission if you click through and make a purchase
The latest garment project to come off my needles is the Mode at Rowan Ribbed Tee. I first spotted this one on Instagram a few months ago, and immediately fell in love. There was just something about that dense ribbed texture that gave me all the heart eyes, but I wasn't quite ready to cast it on at the time. Fast forward to just a few weeks ago, and I was furiously trying to get it knit up while the English weather would still allow me to wear it!
The Ribbed Tee pattern is currently available to download for free from the Rowan website. It's a fairly simple pattern, knit flat on straight needles and seamed together. Techniques used include knit and purl stitches, decreases and picking up stitches, as well as 'knit 1 below' for the textured rib effect – all in all an accessible pattern for most knitters with a little experience. The pattern calls for Rowan Cotton Cashmere* but I opted for the more budget-friendly King Cole Bamboo Cotton* in the colourway Pebble.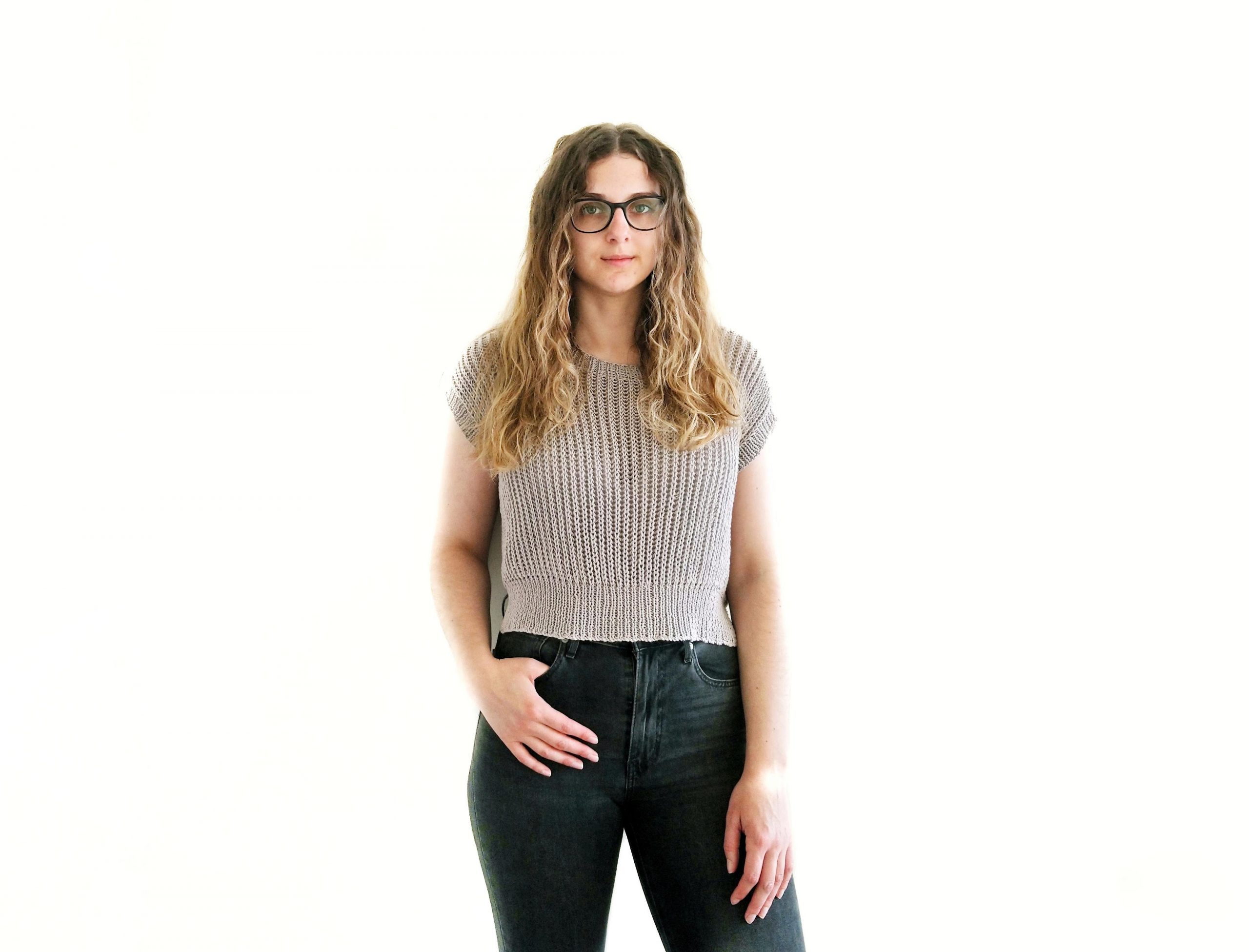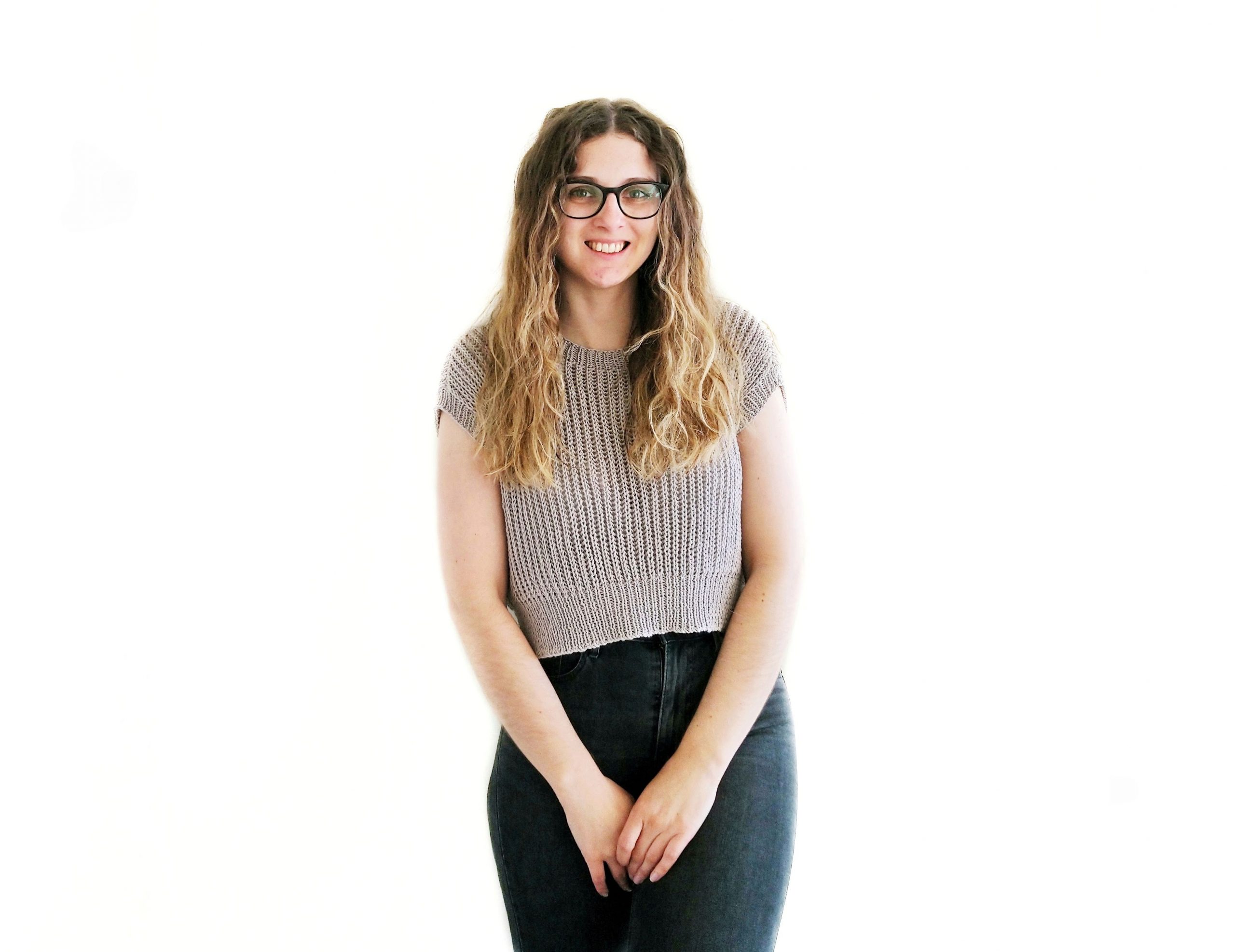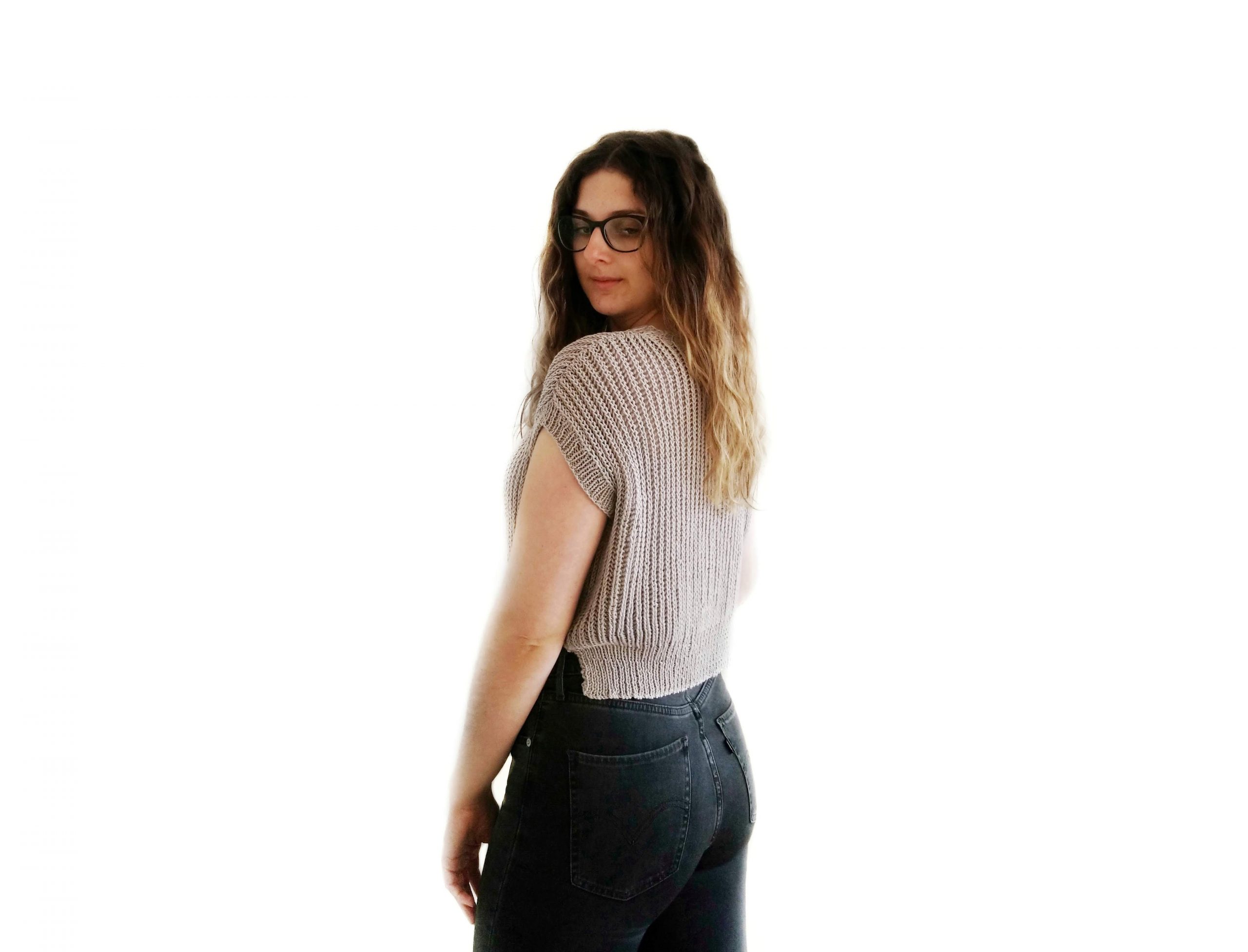 I'm not going to lie, this top did feel a little bit like a labour of love at times. The squishy rib is what really sells the pattern, but it also takes a long time, because you're effectively knitting every stitch twice. It was slow going, but it did pick up when I got into the rhythm of it, and I would say that it's definitely worth it. I knit size M exactly as in the pattern, with just one modification – when it came to working the armholes and neckband, I seamed the sides and shoulders together and picked the stitches up to work in the round, instead of knitting flat. I think I probably worked a lot quicker this way than I would have if I'd knit flat, and it made the last part of the project just fly by.
I've worn this top a few times, and I'm really pleased with it. I'm super happy with the fit (it's got a really loose, chill vibe going on that I'm all for), and I adore the colour of the yarn. I think I'll be able to wear it a few more times indoors while the weather's a bit brighter and I don't feel the need to wear sleeves, but I think it would be a bit chilly to wear outside when the cooler wind can cut through the loose knit.
All-in-all I love it, and I'm certain that it's going to make a wardrobe staple next spring! I'll pair it with high waisted jeans or skirts, and my trusty sneakers for a casual daytime look.