Lately I've definitely been more of a selfish knitter. I've really been focusing on knitting what I love, and filling all of the gaps in my wardrobe with handmade goodies that I just can't get enough of wearing. For me, that can only be a good thing, but there are a couple of really exciting projects that have marked a new experience for me as a knitter over the past few of months.
As soon as we found out there was a little one joining our family (not mine!), my first instinct was to knit! Now, I'm not particularly good with children of any age, but I can certainly make sure they look cute while someone else is looking after them! Within days of hearing the news, I found myself scrolling LoveKnitting for baby patterns and it was kind of a wormhole situation – everything is just so adorable and little!
The first thing that I came across that I knew I just had to make were these gorgeous dungarees knit with Debbie Bliss Baby Cashmerino in my signature silver grey. I actually found the pattern super interesting, knitting one leg and a time and then joining them together, and I think the seed stitch contrast is just dreamy! Definitely something I hope to incorporate into some knits for myself in the future! I was a little confused by the buttonholes, which didn't really seem to create much of a hole, but I hope they'll open up a little more now the buttons are attached.
After finishing up the dungarees, I had a little Baby Cashmerino left and mulled for a while over what I should make with it. A hat was my first instinctive thought, but I wasn't sure I'd have quite enough yarn so I let the scrolling recommence until some amazing little socks jumped out at me. Isn't is crazy that their feet are so tiny?! They knit up super quickly and, like most baby clothes, turned out to be just the cutest! I couldn't resist rustling up a second pair in charcoal, with some Patons Merino Extrafine DK I had left over from Sam's big socks!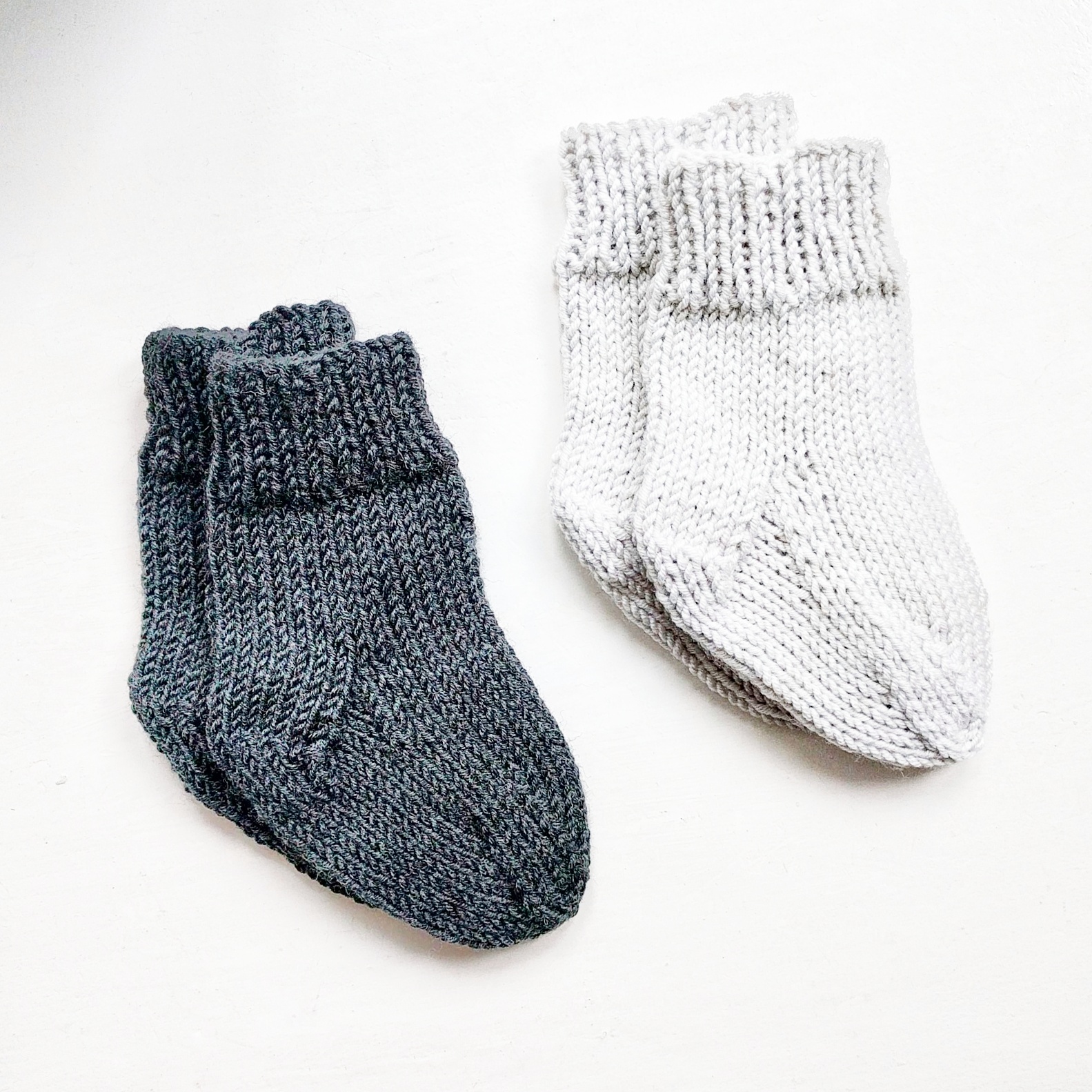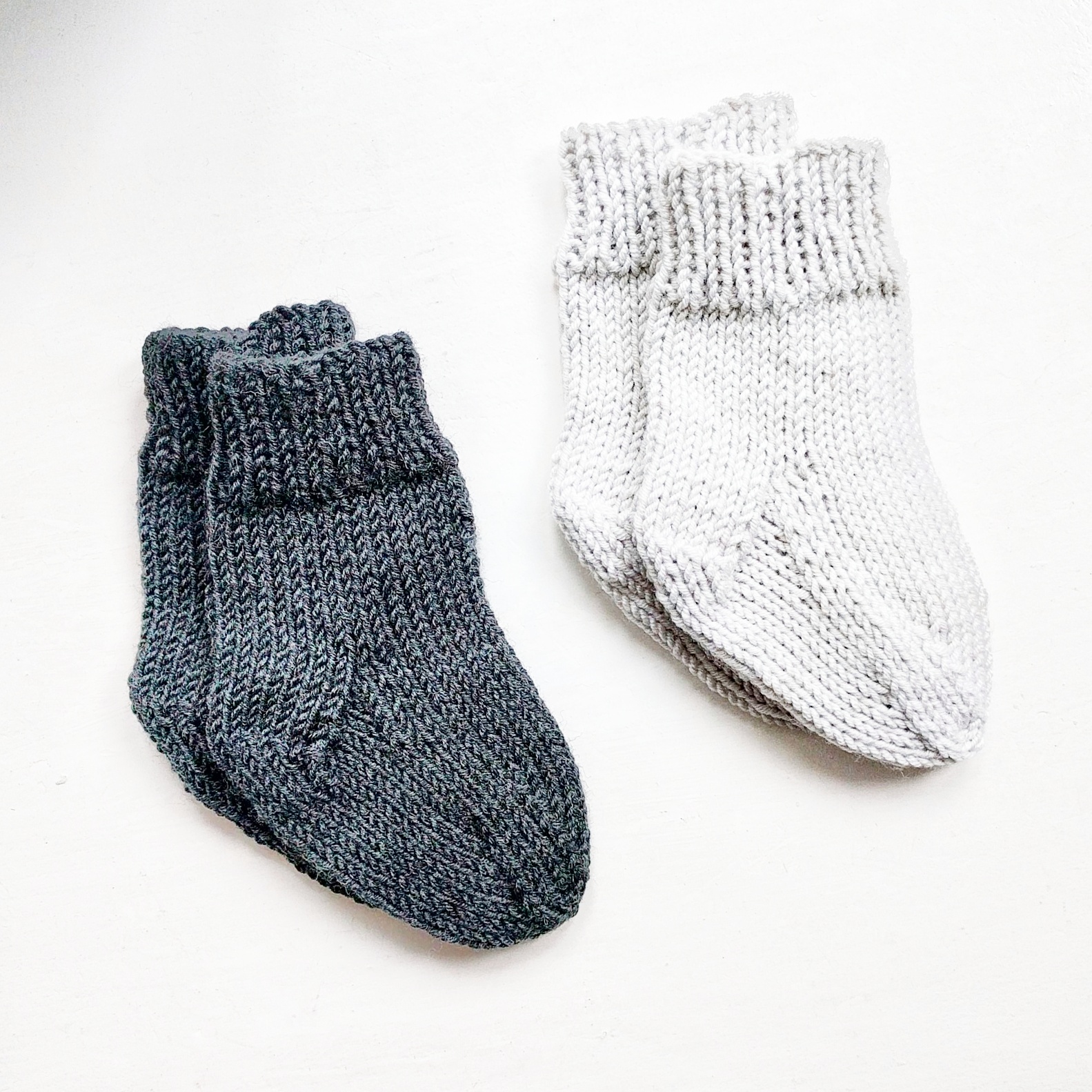 I think I've been thoroughly bitten by the baby knitting bug, and I hope bubba's Mum and Dad are happy to continue receiving baby knits for the foreseeable future. I'm thinking cardigans and sweaters and more dungarees for every age, and can definitely see myself getting carried away!