The EZRA BLANKET was inspired by my friend's beautiful newborn baby whose name, of course, is Ezra! The idea was to create a small, simple blanket that can be used every day in the car seat or pram to keep baby snug.
This blanket is actually knit on the diagonal from corner to corner, which gives such a beautiful finish with the diagonal stripes and feels like it knits up super quickly because of the varied lengths of rows.
Once you get the hang of the increase and decrease patterns, it's really easy to get going and rustle the blanket up in no time!
I love the visual effect of the diagonal grain and feel like it adds just that little something extra special to this simple blanket.
One of my favourite things about this pattern is that it is totally flexible. The original EZRA BLANKET is nice and small and measures roughly 50cm x 50cm, but you can make the blanket as big or small as you want – just keep increasing until you reach your perfect size!
Of course, if you go bigger you'll need more yarn, so make sure you bear that in mind!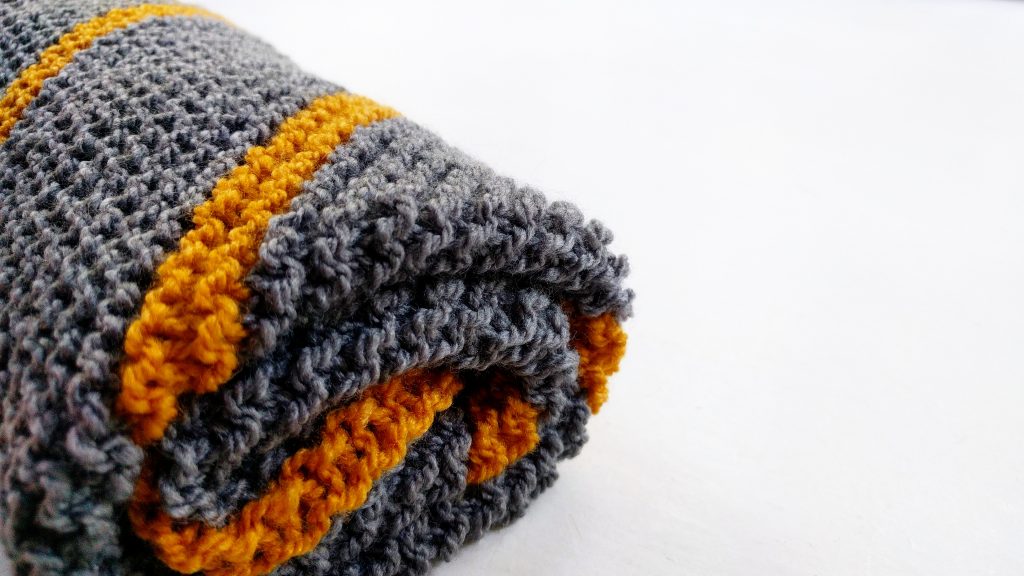 I can't wait to play around with other colours, switch up the width of the stripes and even go giant with the EZRA BLANKET. Of course, I'd love to see your creations, too, so if you give the EZRA BLANKET a try, share your pics on Instagram with the hashtags #knitsplease #ezrablanket so I can see what you're up to!
Click here to get your hands on the EZRA BLANKET pattern now.